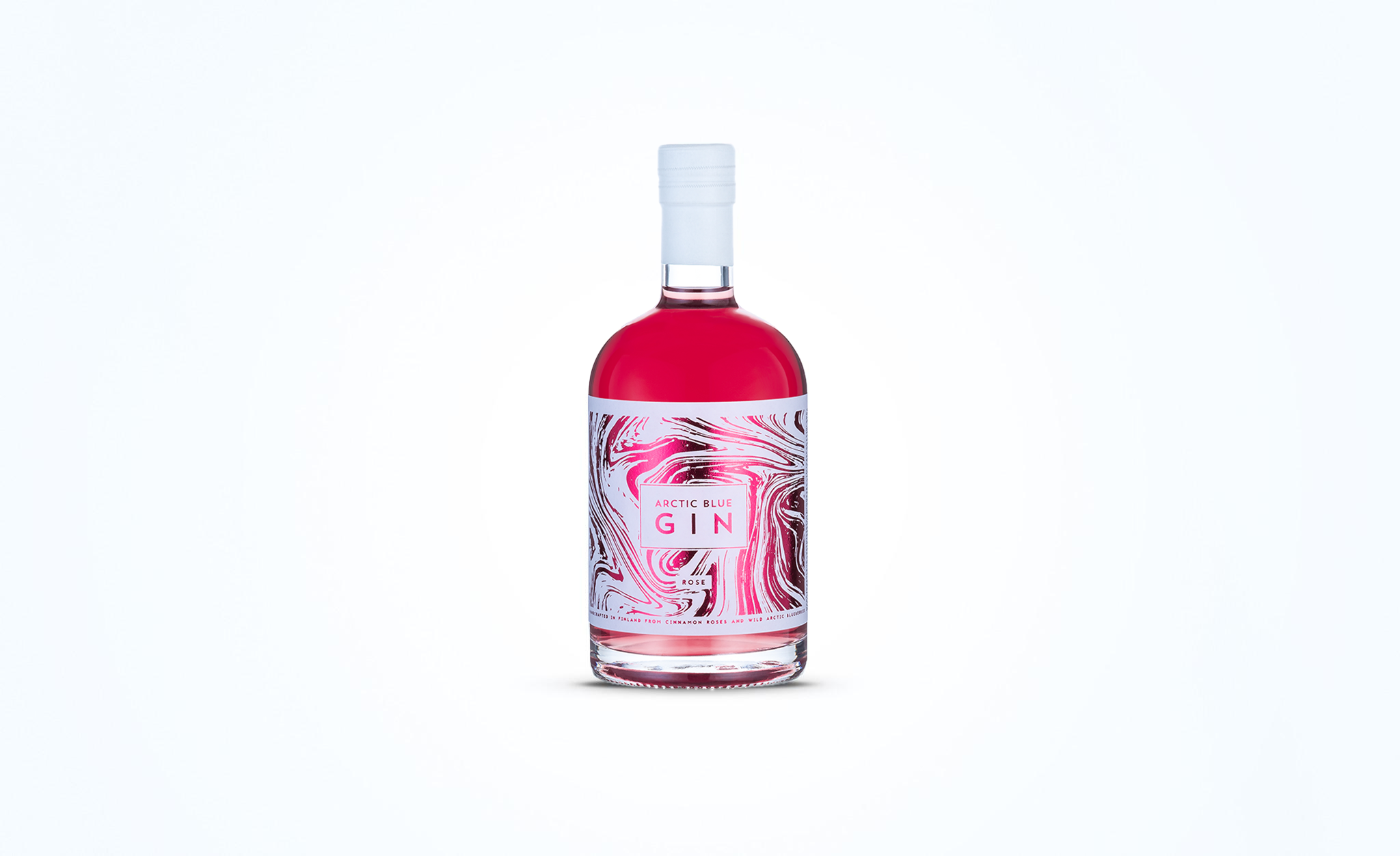 Arctic
Blue GIN ROSE
Experience the harmony of Arctic summer in your glass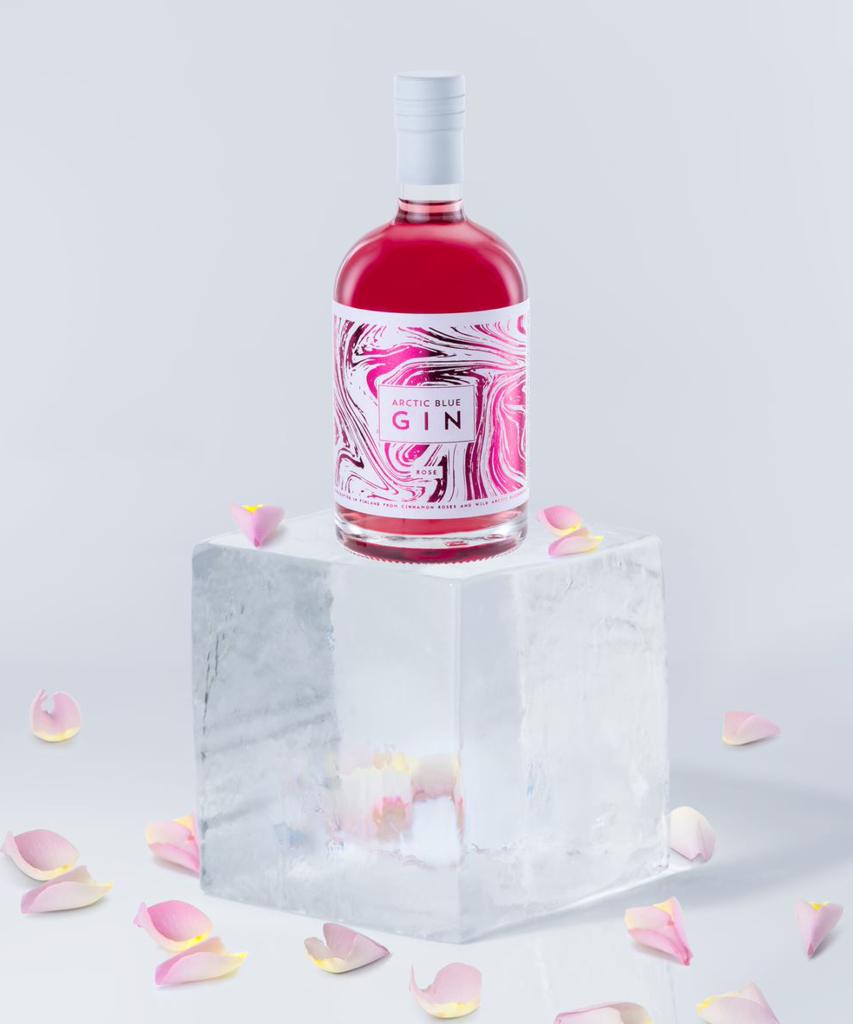 Finally, the time has come when the darkness of polar night recedes, and Nordic cinnamon roses, having hibernated in arctic conditions throughout the long winter, rise to blossom as the sun returns to the north. Handcrafted from wild cinnamon roses, bilberries—the wild Arctic blueberries— and spring water, Arctic Blue Gin Rose was created as a warm and heartfelt tribute to Finnish summer, nature awakening, and light nights.
Lighter and sweeter than Arctic Blue Gin, Arctic Blue Gin Rose brings the harmony of Arctic summer and pure Nordic nature to your glass. It is excellent in bubbly summery spritzes, gin & tonics and makes a fantastic substitute for liqueur in cocktails. Refreshing tonic water highlights the gin's bilberry forest notes and the rose in the aftertaste.
Arctic Blue Gin Rose's purely natural colour comes from the freshly squeezed juice of Arctic bilberries from North Karelia, and the Summery notes come from the vacuum-distilled petals of cinnamon rose.
The scent and flavour of our Rose gin
The scent of the gin takes you on a journey to a coniferous forest in spring, where wild roses have just begun to bloom. The flavour contains pine, juniper, the tartness of berries and the sweetness of rose, all combined in harmony with the aromas of morning dew over a bilberry forest. Thanks to our special distillation method, even the bilberries' most delicate aromas, natural pectins, and essential oils are retained in Arctic Blue Gin Rose.
Arctic Blue Gin Rose was awarded double gold at the San Francisco World Spirit Competition 2022. In addition Arctic Blue Rose won Double Gold in the Singapore World Spirit Competition and was chosen as Best of Class.
This artisan gin is handcrafted in Ilomantsi, Finland
ABV 37,5 %, 500 ml
---
Based on the internationally multi-award-winning Arctic Blue Gin
Arctic Blue Gin Rose adds genuine nature to the pink gin category, and it blossomed from the Finnish Arctic Blue Gin, which has won several awards globally. One of our finest moments was when Arctic Blue Gin Rose, which we created from unique natural ingredients, was awarded double gold at the San Francisco World Spirit Competition 2022.
Arctic Blue Beverage's premium-quality gins are designed carefully and approved by our master distiller Asko Ryynänen and master chef Jaakko Sorsa. Arctic Blue Gin arose from a visionary dream, our ambition and dedication are present in all of our handcrafted products.