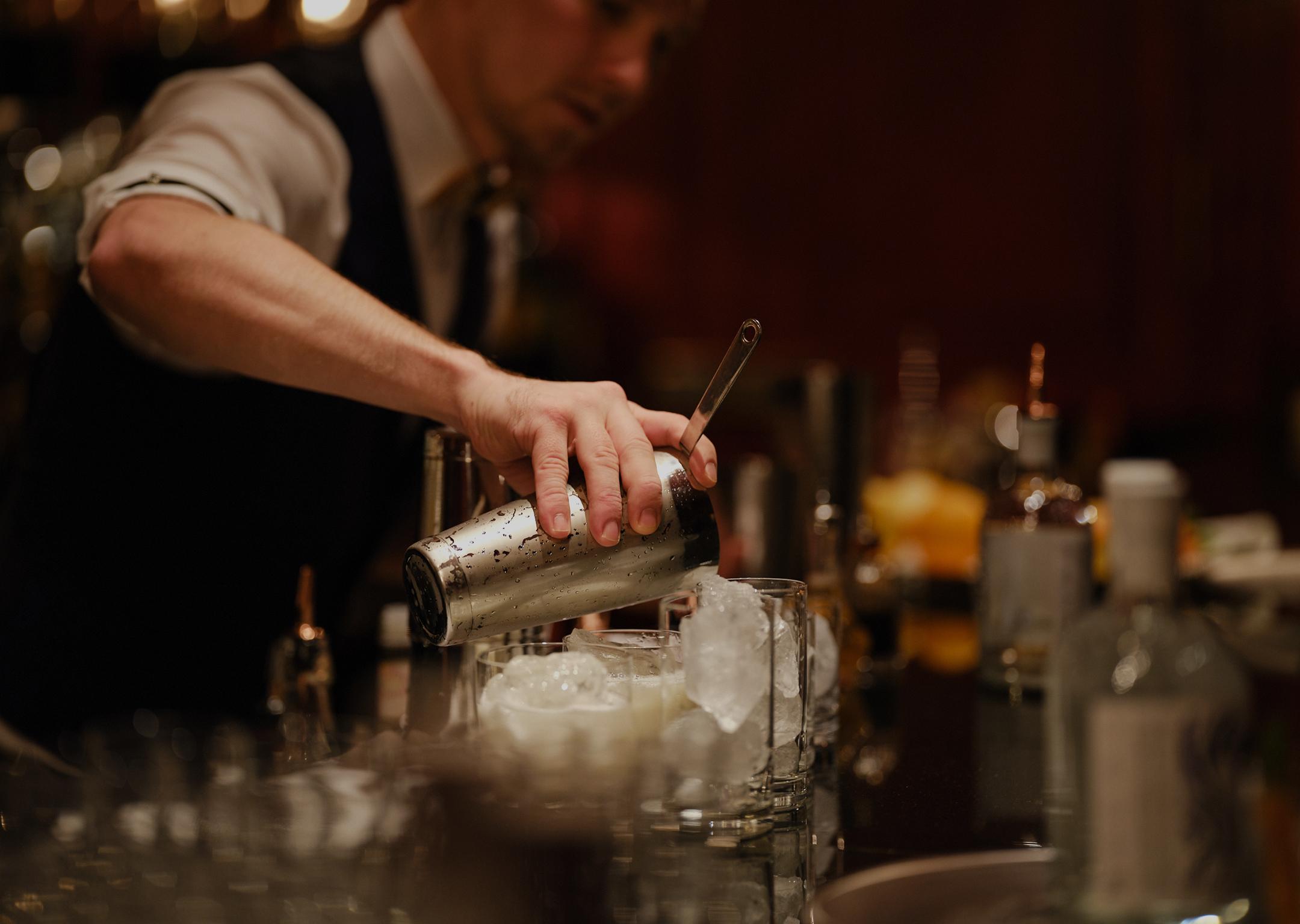 MOMENTS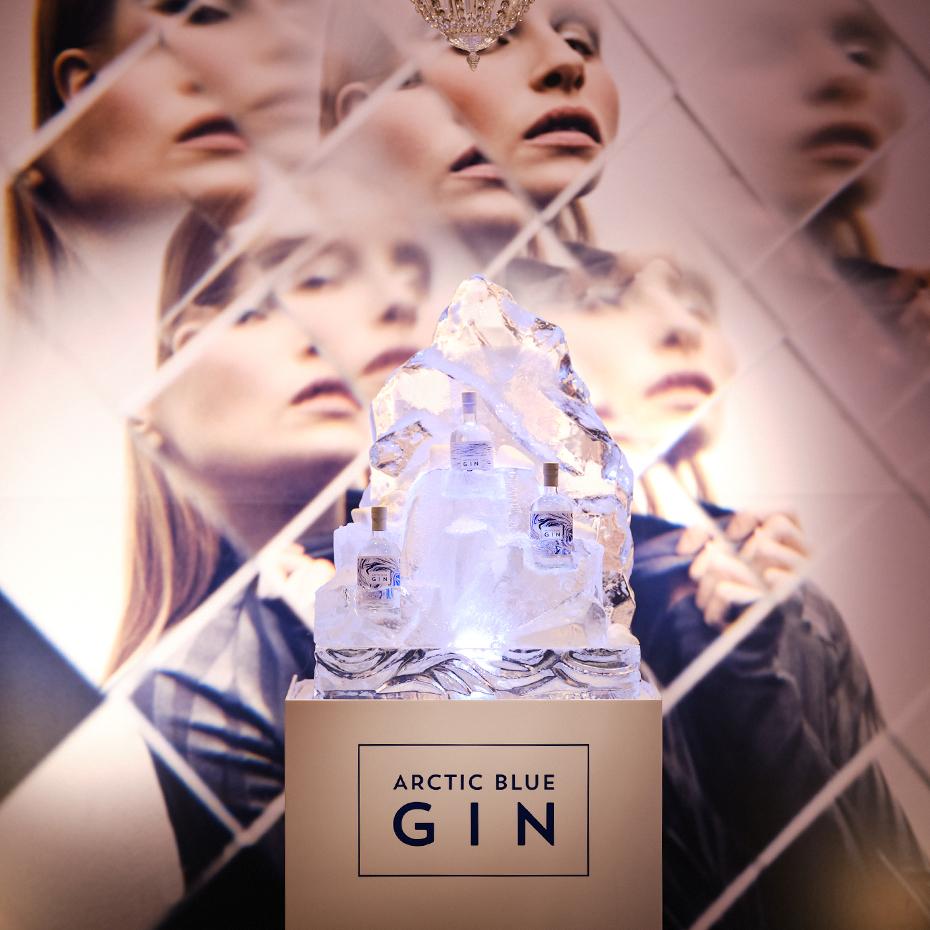 Arctic Blue Moments
---
What we love about our northern demanding, yet bountiful, nature is the four tremendously different seasons. Although we hail from the frozen edge of the world, we've already travelled here and there. Enjoy some highlights from our journey in photos, videos, and more.
Arctic Blue Gin popped up the world's northernmost bar
Once again, we decided to go where no gin has gone before. To the ends of the earth: The North Pole. For just one day, on April 17, 2019, our Arctic Bar was the northernmost bar on the globe. Any explorer courageous enough to reach it would be rewarded with free gin for life.
Why? To live and survive here in our northern conditions, you need to be a little mad and quite a lot tougher. Just like the wild arctic bilberries we season our gin with: Those shrubs of little blue beasts that defy all rationality and fight their way through the frozen earth to bear the most delicious and nutritious berries.
The bilberries we use to make Arctic Blue Gin are also threatened by climate change and its wide-ranging effects on ecosystems. This is why we wanted to draw attention to the climate change and what it does to us if we don't take action. In a time of collective climate hangover, the roads to the North Pole were closed for the first time in 18 years. Still, our small crew of mad gin explorers from Finland managed to open the world's northernmost bar at N78 48 00 E016 36 00.Watch our video of the gin expedition and embark on a unique Arctic journey with us!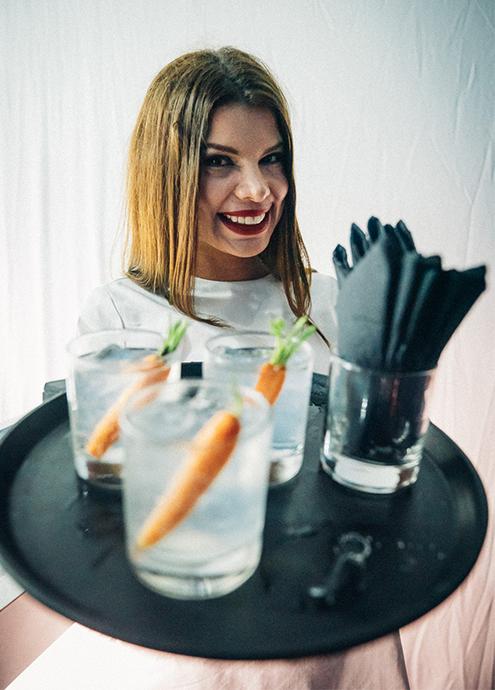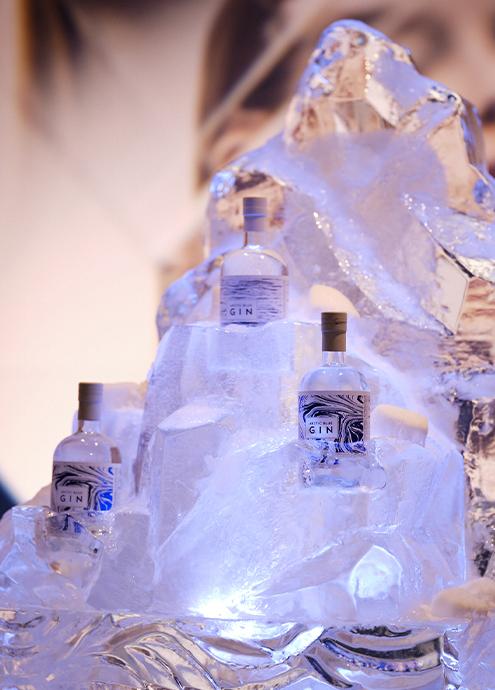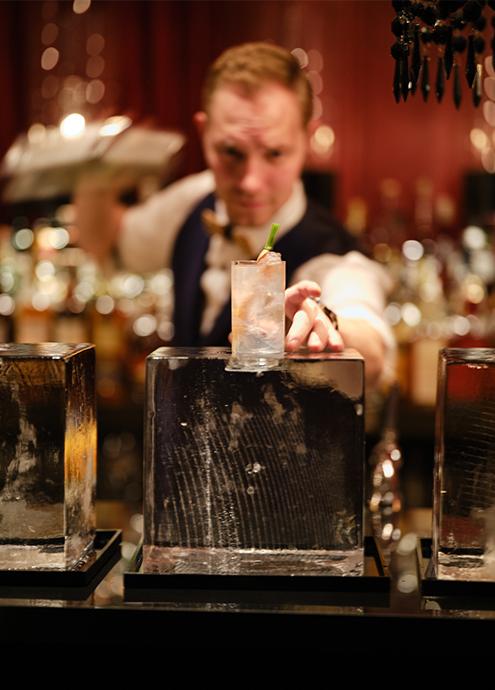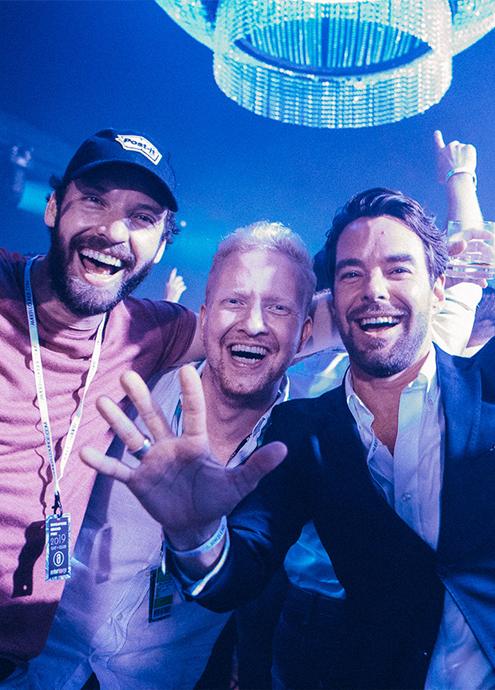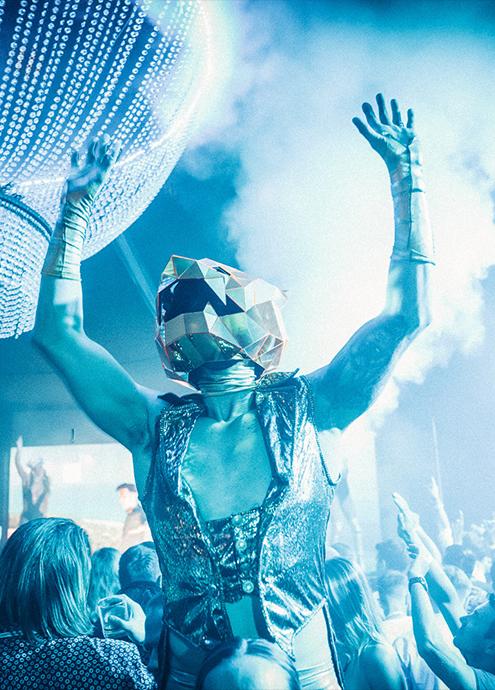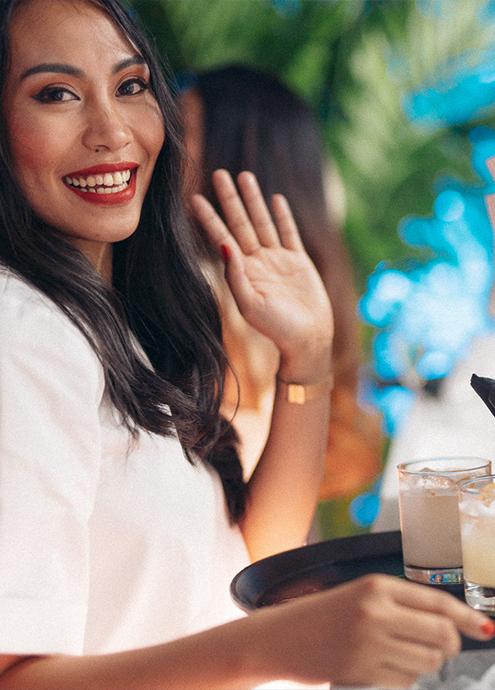 The dancing Northern Lights
The innovative Arctic Blue Gin gift package with an impressive never-before-seen holographic design has won the ScanStar 2020 award. We desired to capture a clean, crisp winter's night highlighted by the flickering northern lights in our package for everyone to enjoy – and did so with Metsä Group. Because we care for our natural environment, this package design is plastic-free.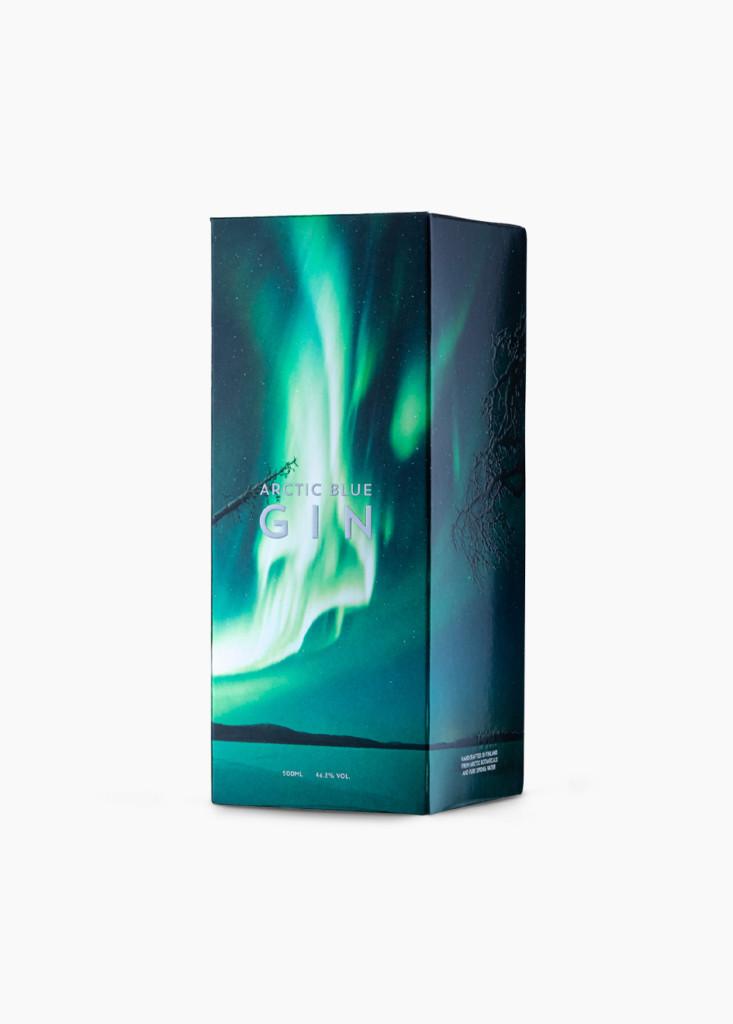 Amber Lounge goes Arctic in Monaco F1 Grand Prix
The icy pop-up in Monaco F1 Grand Prix
Why not have a world-class gin to match a world-class event? The legendary Amber Lounge for the F1 Grand Prix events in Monaco, Singapore and Abu Dhabi partnered with us in 2019. The guests were treated to an exclusive Arctic Lounge to chill out in and a frosty ice bar serving Arctic Blue Gin.The Amber Lounge club is among the most exclusive in the world, and the guests regularly include Formula 1 drivers and international celebrities. Arctic Blue Gin was also toasted at Amber Lounge's fundraising event that was the kick-off for the Formula 1 weekend.