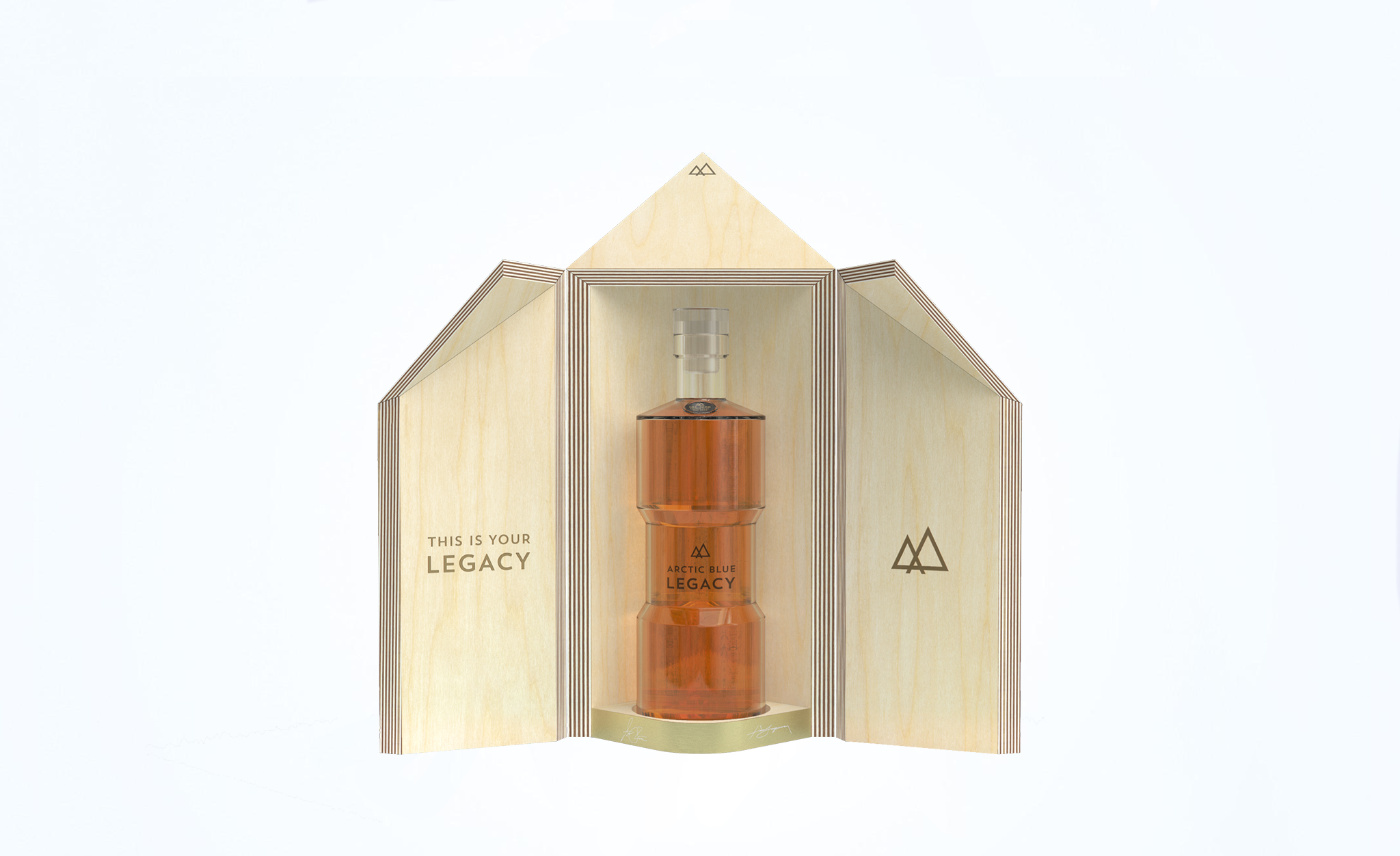 Arctic
Blue Legacy
Född ur en kombination av mästerlig design och destillation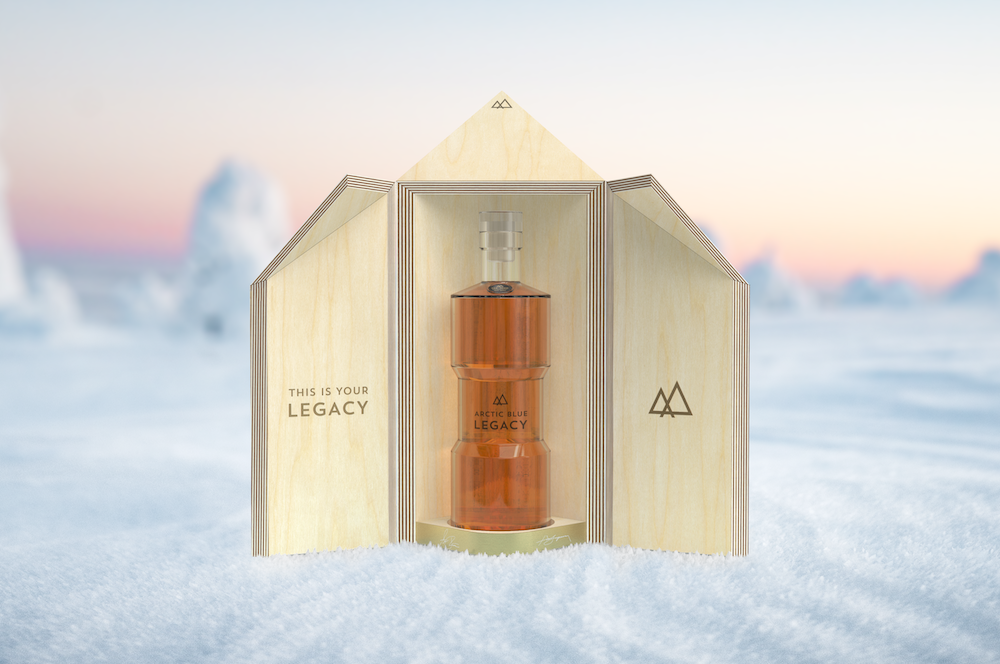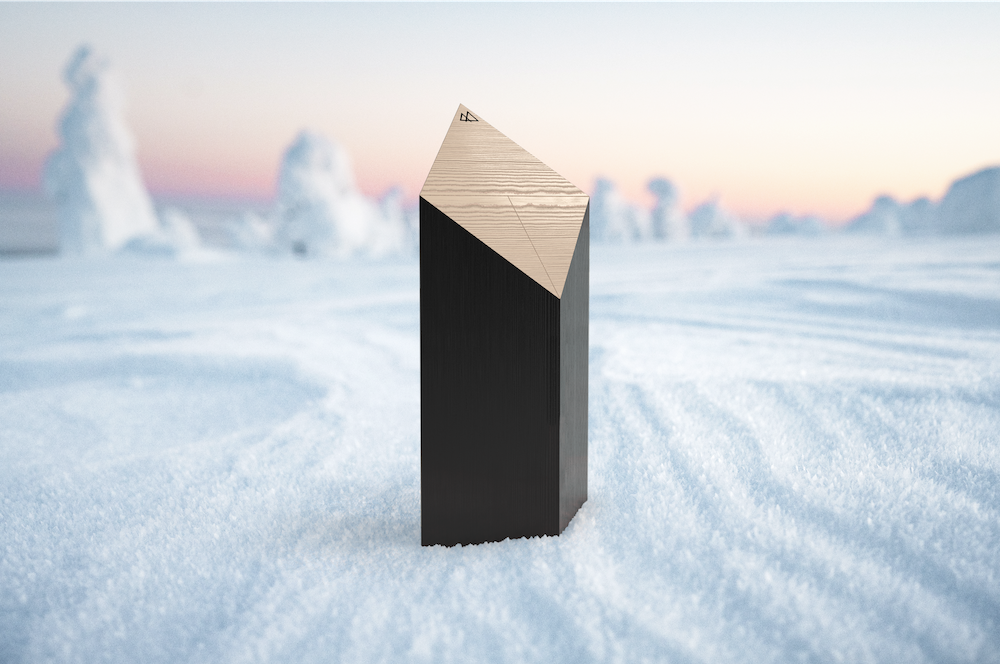 Arctic Blue Legacy är handgjord i Ilomants, Finland och har fått mogna i 24 månader på ekfat. Denna ultrapremiumprodukt är en extraordinär skapelse såväl visuellt som smakmässigt. Under de utmönstrade glaciärerna har de vilda bären och växterna grott, bär och växter som fått frodas i världens renaste luft. Från dessa ingredienser och exceptionell passion uppstår en smak som aldrig tidigare smakats.
design
Den individuellt numrerade, begränsade upplagan av Arctic Blue Legacy är en unik kombination av Timo Sarpanevas (1926–2006) världskända design och den internationellt belönade professionalismen hos destillatörsmästaren Asko Ryynänen.
Legacy-flaskans unika design är baserat på E415- prototypen designad år 1976 för Iittala av den internationellt prisbelönta formgivaren Timo Sarpaneva (1926–2006). Den prestigefyllda Legacys träförpackning är inspirerad av Sarpanevas skulptur, Gateaway to Dreams (1982).
Smakvärld
"Välbalanserad, karaktärsfull gin med mild smak av enbär och rostade träaromer. Stor komplexitet samtidigt som drycken bibehåller en god balans vilket gör den delikat. En söt, rik, lång och komplex avslutning med lätt kryddighet. Exceptionell" – IWSC- juryn.
Typ: Gin
ABV: 56 %
Mognat: i två år
Förpackningsstorlek: 1000 ml
Förpackningsmaterial: Glasflaska, träförpackning av björk
---
Bli en del utav Legacy
Köpoptioner till den begränsade upplagan av Arctic Blue Legacy kommer att säljas via NFTs. Priset på NFTn är 1500 dollar och att utnyttja optionen till att köpa Arctic Blue Legacy är föremål för en ytterligare kostnad på 100 dollar.
"Exceptionell"
Arctic Blue Legacy har belönats internationellt med det högsta erkännanden vid International Wine and Spirit Competition (IWSC) 2021, med 95 poäng utav totalt 100 möjliga. IWSC juryn har beskrivit produkten som exceptionell. Arctic Blue Legacy har också vunnit dubbelguld i San Fransisco World Spirits Competition (SFWSC) år 2022.