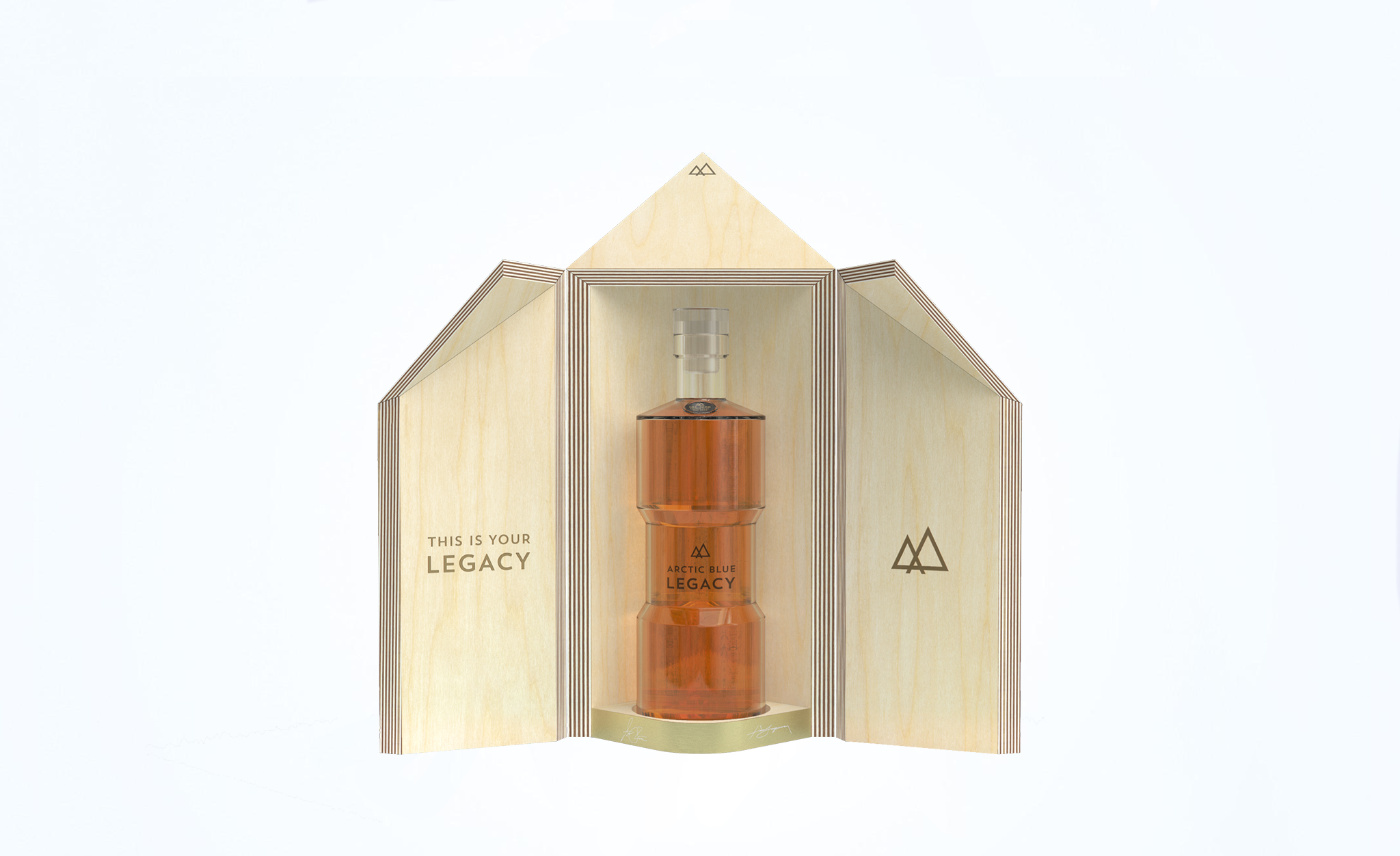 Arctic
Blue Legacy
BORN FROM THE ALLIANCE OF MASTERFUL DESIGN & DISTILLATION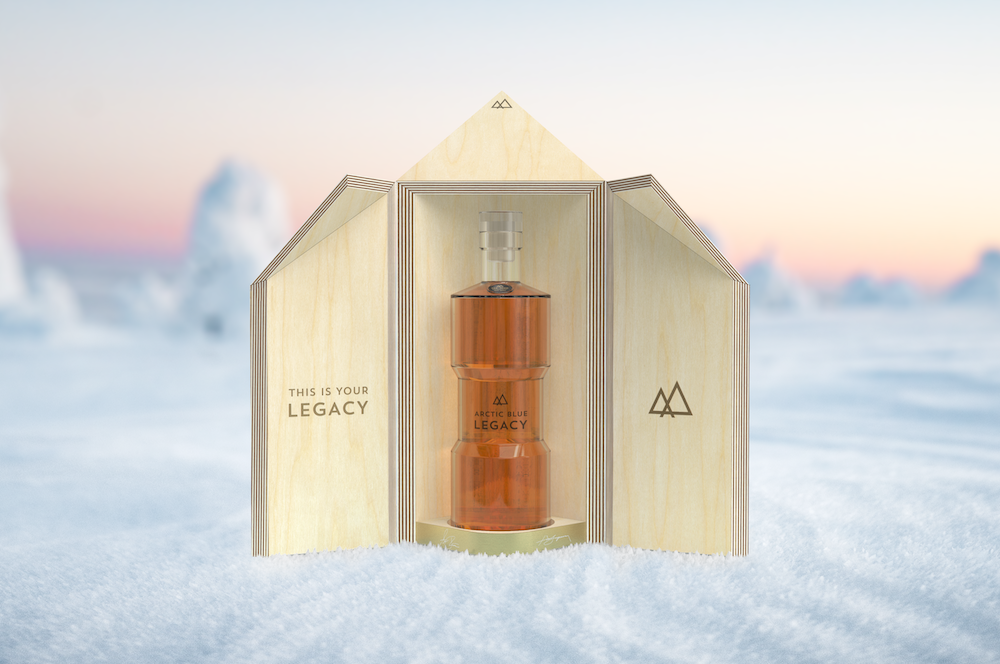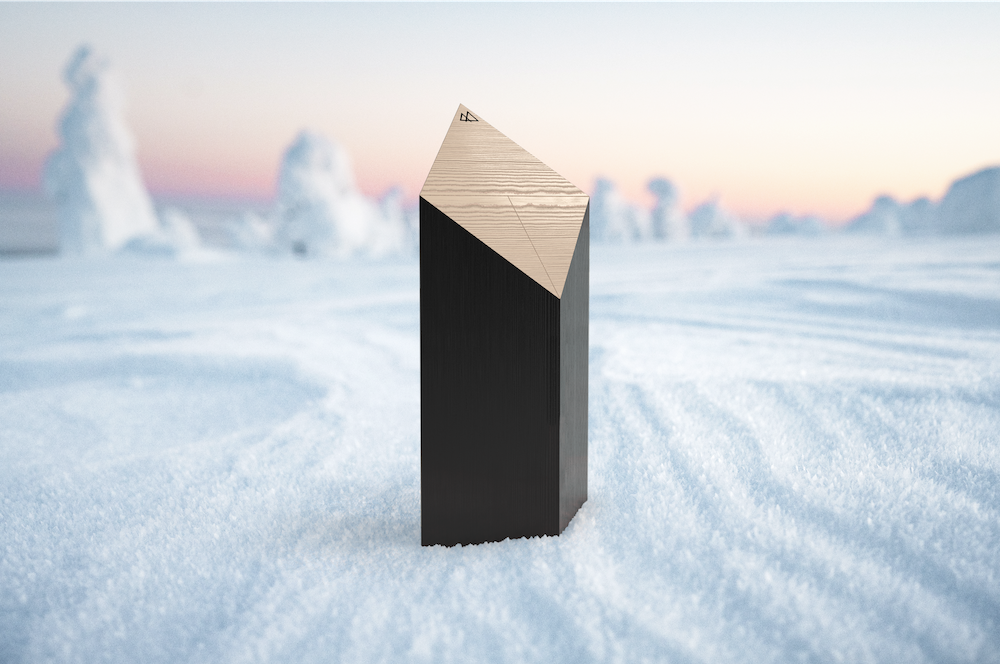 Arctic Blue Legacy is handcrafted in Ilomantsi, Finland and matured for 24 months in oak barrels. The ultra-premium Arctic Blue Legacy is a rare work of art, both visually and in terms of taste. From underneath the receding glaciers have sprouted the wild berries and botanicals prospering in the world's cleanest air. From these ingredients and relentless passion arises Spirit. In body, soul, and glass – in taste like no other.
design
The individually numbered distiller's edition combines Finnish designer legend Timo Sarpaneva's (1926–2006) ingenious design with Master Distiller Asko Ryynänen's internationally awarded professionalism in a never-before-seen way.
The unique design of the Legacy bottle is based on the E415 prototype work designed in 1976 by Timo Sarpaneva. Legacy's prestige handmade wooden gift packaging draws its inspiration from Sarpaneva's design Gateway To Dreams (1982).
Tasting notes
"Well-balanced, characterful gin with gentle juniper and toasted wood aromas. Great complexity while maintaining good balance, making it delicate. A sweet, rich, long and complex finish with slight spiciness. Exceptional." – The IWSC jury
Type Gin
ABV 56 %
Ageing 2-year-old
Packaging size 1000 ml
Packaging material Glass bottle, birchwood case
---
Become a part of the Legacy
Purchase right to 2022 Limited edition Arctic Blue Legacy is distributed as unique NFT's. Price of the NFT $ 1,500 and exercise of purchase right to acquire Arctic Blue Legacy $ 100.
Applauded for excellence
Arctic Blue Legacy received the highest recognition at the International Wine and Spirit Competition (IWSC) 2021 with a Gold medal and 95 points out of 100. The jury described Legacy as "exceptional". It also won the acclaimed Double Gold Award at the 2022 San Francisco World Spirits Competition (SFWSC).